Orbit Downloader – A New Way to Download
ADVERTISEMENT
Orbit Downloader – A New Way to Download
There are few things that can cause as much of a hassle as trying to download things directly from the Internet. Even with a fast Internet connection, download speeds are usually limited by a variety of factors. This can be based on the amount of bandwidth currently being used, artificial limitations set on the browser or website the download is coming from, and a plethora of other factors. Having good download management software can greatly cut this time.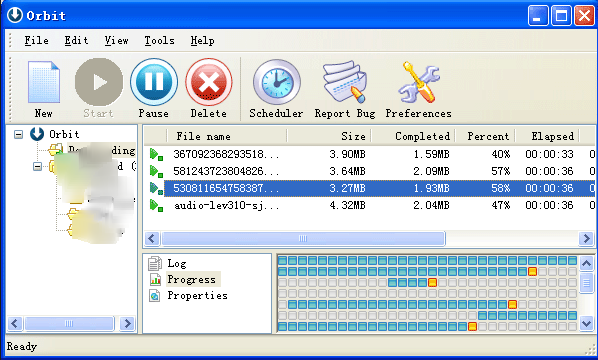 Download managing software is becoming more and more popular, but the basis on which you choose one seems difficult to determine. Of course, the best combination is not just to find a download manager that helps speed up your download speed, but also one that allows you to pull videos and audio from streaming sites. With Orbit Downloader, you will not only see a significant increase in your normal download speed, but you also get the unique ability to download from any streaming media site.
ADVERTISEMENT
Why Use It?
Many people wonder what the benefit is to using a downloader when you can just download software directly from your browser. Orbit Downloader makes a strong argument to jump on the band wagon and start using a download manager today. The easy to use interface allows you to see anything you are downloading or have downloaded in the past. You'll instantly notice an increase in download speed as well, a feature that many download managers are simply lacking.
More important to many users, this unique download manager allows users to pull media directly from sites such as YouTube, Pandora, Rapidshare and a variety of other streaming sites. Having to search for free downloads of the songs and videos that you want needs to no longer be a problem. All the while, you'll be pulling these downloads at a much faster pace than the competition. This is all made possible with Orbit Downloader.
It's Free!
The best part about Orbit Downloader is that it's free. Potential users can go to orbitdownloader.com and find a free download link. Upon installing the Orbit Downloader software, they can instantly start using it for any downloads. Having the ability to install and utilize this software for free offers a major advantage over the competition.
The search for good download management software doesn't need to be difficult. With Orbit Downloader on your side, you can get anything and everything you need, all in one program.
ADVERTISEMENT