Plug-ins for Firefox for Faster and Organized Browsing
ADVERTISEMENT
Plug-ins for Firefox for Faster and Organized Browsing
Basically, a Firefox browser plug-in is a program that interacts with the browser to offer certain specific functions. For instance, some plug-in programs are meant to either display or play multimedia formats. These include a Java plug-in and QuickTime plug-in. These programs are very easy to install, understand and use. A plug-in adds functionality and allows the user to customize the browser. Plug-ins are add-on software meant to manage Internet content that the Mozilla Firefox browser cannot process. Such processes include patented formats for online games, video, presentations and audio. These programs are produced and distributed by other companies other than Mozilla.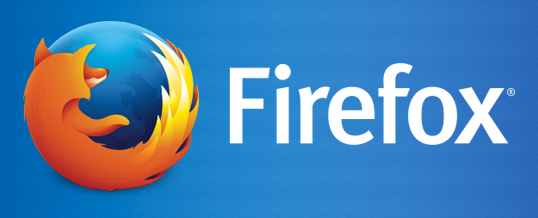 Commonly Used Plug-Ins for Firefox
While browsing the Internet using Firefox, you will find plug-ins very essential and helpful. These plug-in programs may be broadly categorized into a number of groups, including news and feeds, browsing, bookmarks, developmental, social, tab management, security, music and video, and mobile. The following are some of the plug-in programs that are commonly used.
Java
Adobe Flash
Adobe Reader
Silver Light
Windows Media Player
QuickTime
Managing Plug-Ins
ADVERTISEMENT
If you would like to know the plug-ins installed on your browser, click on the menu tab on the upper right corner of your Firefox browser. On the new Fx menu, select add-on. This will open the add-ons manager tab. From this manager tab, you should then select the plug-in panel. This will display the list of installed plug-in programs. To disable any of the listed plug-in software, you just have to click on the never activate option of the software. This will turn the program off without having to install it. You can also reverse this by selecting the always activate option on the program.
Troubleshooting Mozilla Plug-In Programs
If you encounter problems with any of the pages that use plug-ins, such as Java and Flash, you may need to understand what is causing the problem. There are several problems associated with plug-ins. Some of these include:
Crashing and hanging of the browser
Problems when downloading
Multimedia and Images items failing to load
However, before taking any action, you need to ascertain whether a plug in is the problem. If you suspect any plug-in program could be causing any of the above problems, you should first disable it while the browser is running. You should then try to use the browser to see if the problem is solved. If the problem is not solved, you have to reactivate the plug-in because it is not what's causing the problem. You should then try deactivating another plug-in program until you realize which one is causing the problem. After identifying the plug-in that is causing problems, you can either re-install it or update it. In most cases, this has been proven to solve the problem.
Over the years, Mozilla Firefox has shown tremendous accomplishment as a browser. Owing to its popularity, many developers have developed an array of user specific add-ons to make your browsing experience even better. There are numerous plug-in programs for Firefox on the market that are user friendly, faster and more organized than before.
ADVERTISEMENT