Get the Most for Your Money with the RedLaser Barcode Scanner and QR Code Reader iPhone App
ADVERTISEMENT
Out of all the barcode scanner and QR code readers in the app store, the RedLaser iPhone app is one of the best. It offers a high quality scanning system that works for IPC-E, UPC and EAN barcodes. Users can scan codes while they shop to compare it to prices that are available on sites like Amazon and Google Products. Since it was created, the RedLaser Barcode Scanner and QR Code Reader iPhone app has been highly rate by sites like Smart Money, US Today and CNN Money.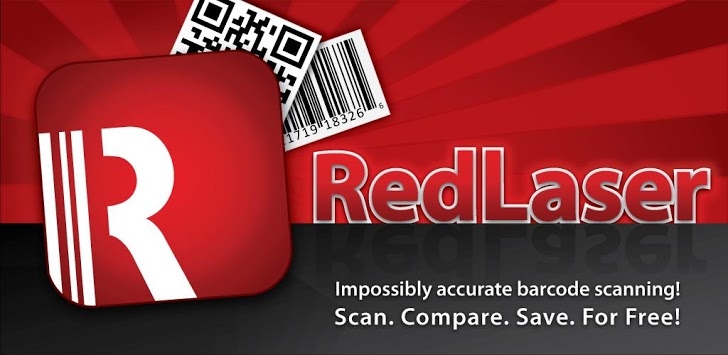 Cost Savings
The main reason that people use RedLaser is to save money. This app lets users figure out where they will find the best prices on a product at any location around the world. Once a barcode has been scanned, the app will automatically scour through millions of product listings to find the best prices possible. It also offers recommendations on coupons and special deals at stores near the user's location.
Simplified Checkout
ADVERTISEMENT
Although it is only used at some retailers, shoppers can actually use RedLaser to check out at the store. All of the items that were scanned by the app during the shopping process can automatically be checked out before users leave the store. Since the program saves loyalty cards and credit card data, users can also check out using the online shopping cart.
A Healthier Way of Life
Instead of just saving money or searching for coupons, RedLaser can actually help users live healthier lifestyles. When the user is in the grocery section, RedLaser can actually relay information about the product. Users can instantly see if a food is rated highly or has potential allergens. Likewise, it will show the nutritional facts for the item. It may not be an earth-shattering feature, but this one unique option can make drastic differences in someone's health. Being able to find high-quality foods can help individuals lose weight and maintain a healthy lifestyle.
Although it can do other things, the RedLaser Barcode Scanner and QR Code Reader iPhone App is famous for one thing: scanning barcodes. Users who want to check for similarly priced items online have few other apps that are able to carry out the task as well as this one does. It goes beyond just scanning barcodes with its ability to store wallet data, check for coupons and simplify the checkout process. As more businesses switch to technologically advanced interfaces, it may even become common to checkout and pay using iPhone apps instead of traditional cashiers.
ADVERTISEMENT