Mint App Review: Can It Really Help Keep Track Of Your Finances?
ADVERTISEMENT
Mint App Review: Can It Really Help Keep Track Of Your Finances?
There are those of us who cannot keep track of their personal finances to save their lives. Regardless of whether you are that type of person or not, you have probably been searching for an online app that can help you keep your financial statements organized so you know for yourself where your personal finances lie. That is where the Mint app comes in and it is one of those apps that just makes complete sense. Even though it has evolved several times over the years it gives users a first hand account of their many financial accounts and helps to keep them organized financially. But does it really live up to its high standards?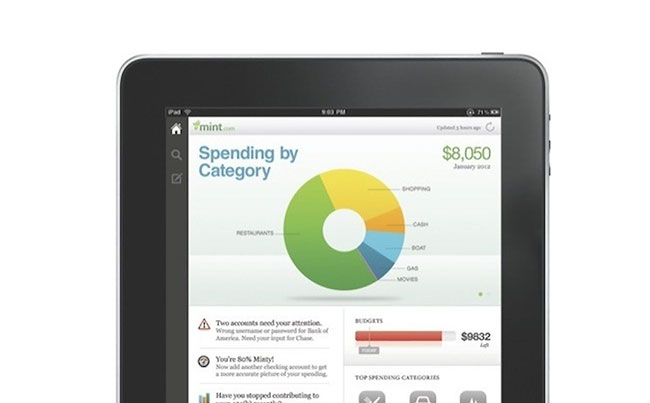 Mint App: How It Works
ADVERTISEMENT
The Mint App is completely free to download onto an iPhone device and the overall download itself just takes a few minutes. As soon as you set up your pass code upon launching the app, you will be able to select from a variety of popular banking institutions to add to the app. Once you add all of your financial information, the app will go to work and tell you exactly where your money is going.
Mint App: Advantages
There are many advantages to using this app, especially if you are looking for one that can help you spend your money wisely in the long run.
Very fast and incredibly simple to use-this app can be used by virtually anyone regardless of what kind of experience they have in using apps on the iOS system. This app launches and loads incredibly fast and is not slowed down by pesky ads.
Offers in-depth views of your personal finance-if you are the type of person that needs to know if their money is being spent wisely, this is certainly the app for you. This app will give you detailed reports on where your money is being spent and will let you know where it is exactly that you are wasting your money.
Mint App: Disadvantages
This app does fall short of supplying you with detailed graphs or pie charts to make looking into your personal finance much easier to understand. For some of us, we need to see graphs and charts to indicate where exactly our money is going or else we never understand it. While this app is simple to use, understanding all of the information that it gives you can be quite difficult.
ADVERTISEMENT